Hi everyone! I am the founder of Royal & Rebelpedia and I'm happy to help so please ask. Thanks from Ivypan800.
I am sad EAH isn't around anymore, but it gave be great joy when it was and was the foundation for one of my greatest achievements; this wiki!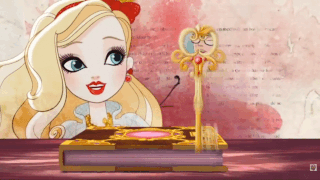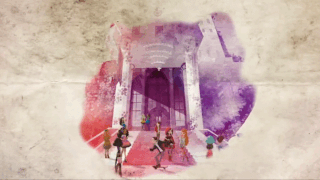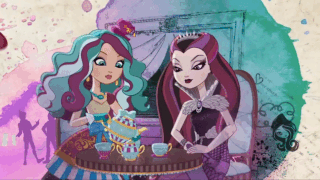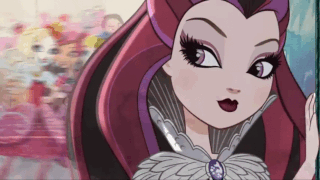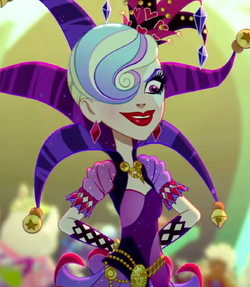 Hello.
Hello! I am Ivypan800, but you can call me Ivy or Captain!;D I am 19, I have a Jack-Russell called Jake and I love art, reading, music and Star Wars! I have been an EAH fan since September 2013, my favourite character is Raven Queen, my favourite special is Dragon Games and I side with the Rebels. I start college this year to get a Level 3 Diploma in Art and Design, then I am off to Uni to get a BA/Bachelors of Art Degree in Film Design, I am training to work in the Art Department of film production, mainly in Prop-Making.
My EAH Collection
All Original and brought in this order.
This is my completed collection and I don't believe I will be buying anymore. -(I never did in case you were wondering)
A brief word on Monster High
Okay, I know lots of EAH fans are also MH fan but I am NOT a fan of Monster High. Honestly, Monster High is the main reason I nearly didn't try EAH, as they are both a similar concept and both made by Mattel. But luckily I gave EAH a shot anyway and loved it! I did try Monster High again after I started liking EAH but it still isn't for me. I did end up buying a Sirena Von Boo doll from the MH series, but only because she is a wicked doll:D
-(Not passionate about this anymore like I was then...)
Couples.
Although I don't care too much about the EAH couples now. -(TBH, these days I can't even remember half the ship there were back then!)
EAH books I have read.
The books got a little bit lame as they want on in my opinion and I wanted something with a bit more bite to it. I mainly only read Star Wars novels now as they are totally awesome! (All just my opinion BTW.) -(That's just me with my constant stream of "Star Wars is awesome" from 2017 I'm afraid... but can't honestly say much has changed in three yearsXD)
Original Characters
You can check out all my OC's on R&RPWiki's Fan Corner, just click the link! The Royal & Rebel Pedia Fan Corner. -(Just so you know, mostly Art by a 14yr old girl! I am much more adept at drawing now I promise! ;D)
(Updated August 2020 to include the Bold-text notes of some of my thoughts about what I wrote years ago...)